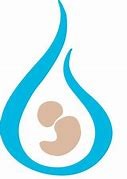 Bangalow Uniting Church fundraises for the Hamlin Fistula Foundation, which funds Hamlin Fistula Ethiopia, a world-class centre of excellence for treating obstetric fistulas and training doctors to specialise in this surgery. Rehabilitation services such as physiotherapy, counselling and skills training are available to assist patients regain their self-esteem, find meaningful employment and reintegrate to village life.
Hamlin Fistula Ethiopia is dedicated to the eradication of obstetric fistulas through its preventative strategy of providing trained midwives in the rural regions of the country.
The last Combined Service and Soup Lunch was held on 28 June 2020 via Zoom, raising much needed funds for the Hamlin Fistula Foundation. Thank you to all who donated.