Our Minister

PHIL DOKMANOVIC
Phil is passionate about encouraging people to engage with God in gathered worship. He particularly values the creative expression of music and enjoys facilitating meaningful and deep encounters with God in worship. Phil also possesses a holistic understanding of worship and seeks to inspire others to see worship as a whole-of-life response to God (Romans 12). Phil is a storyteller who seeks to connect peoples' stories with God's story.
Prior to taking up his role with the churches in the Byron Shire Phil was the Music Minister at Terrigal Uniting Church, the Senior Music Teacher, Band Coordinator and Year Coordinator at Tyndale Christian School, an HSC Music Examiner (Practical & Written) for the NSW Office of The Board Of Studies, Worship Leader at Northside Community Church, and a Mathematics and Information Technology Teacher at Bidwill High School.
Phil has a Master of Divinity from Morling College, a Postgraduate Diploma in Performance from Salford University, UK, and a Bachelor of Education from the University of Western Sydney.
Phil was ordained as a Minister of the Word in February 2020.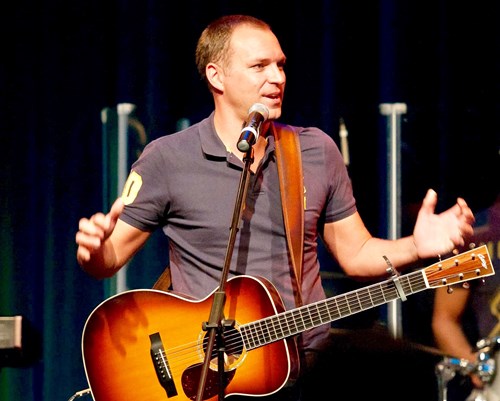 Phil's strengths include pastoral care, preaching, discipleship, worship and liturgy leading, and creative arts (specifically music).
Phil's vision is to foster a creative, authentic community who seek to worship and follow Jesus in their whole lives. He highly values the facilitation of creative, intellectual and reflective experiences that enable people to encounter God and grow in their faith. It is Phil's vision that all members of the community would discover their gifts and be empowered to offer these gifts in service of others.
Phil views gathered worship and community engagement as essential to mission and discipleship. He believes that all people are made in the image of God who calls each of us to worship in the freedom of the Holy Spirit. Phil welcomes all people regardless of gender, sexual orientation, age, race, religion, denomination, or socio-economic status to join with him in worship and community.
Phil highly values unity in diversity and seeks to foster acceptance and appreciation of differences with Christ as their model.
Phil, and his family, moved to the Byron Shire from Sydney at the beginning of 2016. 
Please feel free to get in touch with us via the Contact Us tab.